When you first log in, click on 'Complete account set-up' and then 'I don't have a school key'.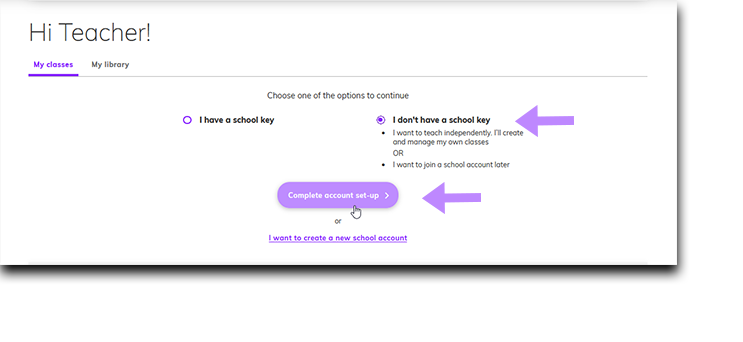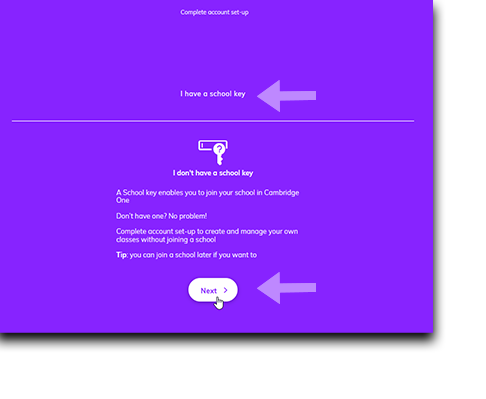 You'll still need to provide your school's details as part of your account set-up, but unless you join it with a school key you won't be able to collaborate with other teachers or make your classes visible to anyone else in the school.
You can choose to join a school later if you wish.