Find the class on your dashboard and click 'Class data'. Click the '+Add' link next to the heading 'Teachers'. Type the email address of the teacher you wish to invite.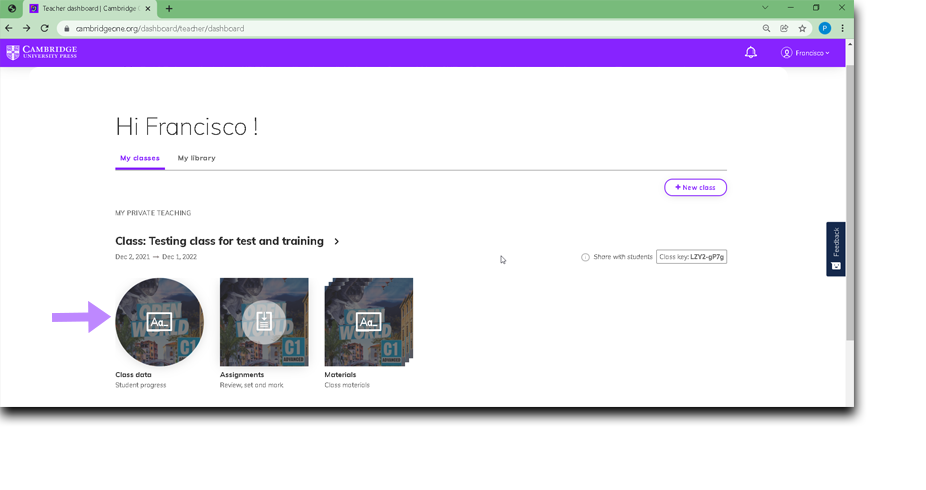 Each teacher you invite will receive an email invitation and appear on the pending list on the class dashboard. They have 60 days to accept email invitations.
Tip: Before inviting teachers we recommend asking your school network administrator to add noreply@cambridgeone.org to the school's whitelist (safe sender list), which will help ensure that our email invitations reach their inboxes.